Hey all I'm off in a far away working world. Sadly looking at my diary that is randomly placed scraps of paper that's going to stay the same until maybe February-ish (I'm trying to make a space in my week to still put some kind of images out for people to see, more on that next month).
But the update I thought I needed to say quickly was this here lovely event!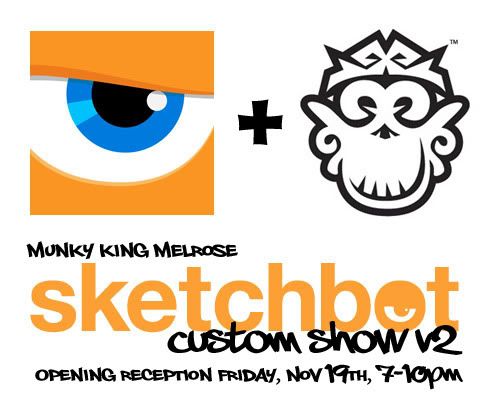 Featuring the 70 strong

If you're anywhere near Munky King in La I hope you go down, that list of talent alone make me want to plant a coin or two and hope for a money tree that pays for planes & hotels!
Also to show I really am working and thinking here are some sidelined doodles that are in the 'may be expanded into a print or something' pile.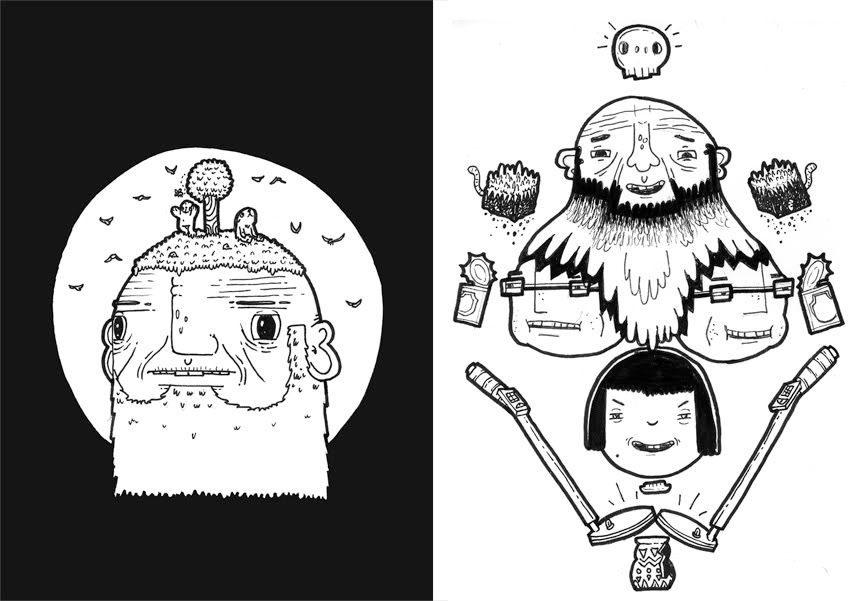 Only other news is I put my neck out and kept on trying to work. Later that week I stood on a rusty spike I found in the groundwith my middle toe. Also finally saw 'One flew over the cuckoo's nest' and I can't express enough how much I regret not seeing it earlier, so good and sad and funny and lingering.
I CAN TALK! & see you soon.