Final push now!
This is only a few days late to the rest of the internet so I'm feeling good about this one.
The other month a kind fellow asked me to do my first commissioned custom piece. The request was for a tainting of the vinyl model Jaws by the talented people over at
coarse
. as a piece I can honestly say I do not have the capital to commit to for a personal project I jumped at the chance with a little twirl.
I've heard a few people say they've never seen an original Coarse Jaws so check
HERE
if you want to compare and contrast.
The whole piece is a mix of acrylic, miliput, & super sculpy.
(I probably think it's best to say now that if anyone ever wants me to go into detail on what I do please say and if it seems like enough people care I'll try and document my process on a future piece)
The whole custom was a joy to do although I may drop down a few custom sizes for a month or two. *wink* *wink* *teaser pic*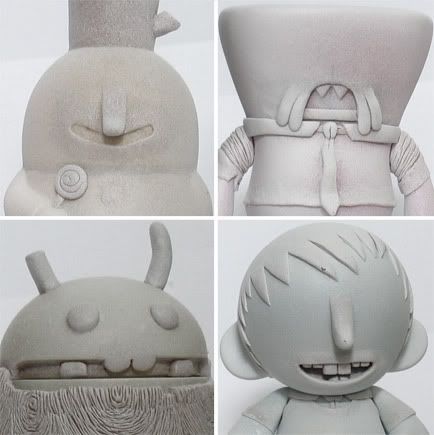 I'm going to be customising for a little bit longer it seems :)